About Us
The AUD Academic Advising Unit provides advising services to students. An Advisor's approval is required in order for these students to register. The Academic Advisor assists students in adopting a program of study and creating an individual program of study document. Prior to the beginning of each term, these students are required to meet with the Advisor to whom they are assigned in order to review the status of their degree progress, to discuss university policies and departmental requirements, and to select courses.
Goals
Develop students' knowledge on their academic responsibility towards familiarizing themselves with the courses, course sequencing and load during their academic years.
Encourage students to reach their full academic potential by setting up regular meetings, staying updated on their academic status and customizing course loads to each students' capabilities.
Personalize students' experience by providing guidance on personal obstacles they face which influence their academic performance and conduct individualized follow-ups.
Create greater responsiveness in regards to key academic factors that affect students' progress towards graduation.
Procedures and Guidelines for Advising and Registration
AUD undergraduates are placed on Academic Advising Hold at the beginning of each term.
Students are notified of the assigned advising and registration dates for each group.
Students meet with their academic advisors during the assigned advising dates to clear the AA Hold.
Students are required to clear all holds in order to have access to online registration.
To access the portal click here
For any inquiries or questions
Email
academicadvising@aud.edu
WhatsApp
+971 50 692 7226
Academic Advisors
Noha El-Khatib
Academic Advisor - School of Arts and Sciences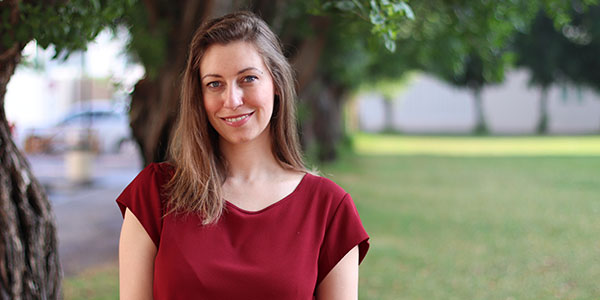 Noha El-Khatib began her career as counselor in both primary and high school where she focused on college guidance for high schoolers. In addition to this, she also worked as a writer, magazine editor, and has a corporate background in social media content development and management, with extensive experience working with clients on their digital marketing. She is trained in Mental Health First Aid for adolescents and adults and has a passion for psychology, reading, photography, and music. She holds a BA in Psychology, a Graduate Diploma in Education Management, and is currently completing her MSc in Psychology from the University of Liverpool. She is the academic advisor for students majoring in Psychology as well as International Studies.

Email: nkhatib@aud.edu
Call: +971 4 318 3581
Office: C326
Miriam Khalil
Senior Academic Advisor - School of Business Administration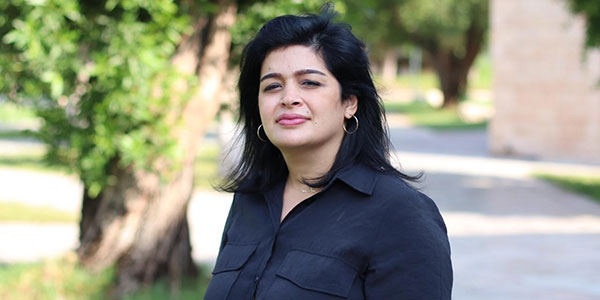 Miriam has a total of 15 years of full-time managerial and academic experience in Lebanon and the United Arab Emirates. She is the Senior Academic Advisor reporting directly to the Dean of Student Affairs. She has an MBA and a BS in Banking and Finance from the Lebanese American University with Distinction. Miriam has extensive experience of working in the field of higher education and was an adjunct faculty with 3 universities in Lebanon. Miriam has participated in several advising related conferences and presented advising related papers in regional conferences.

Email: mkhalil@aud.edu
Call: +971 4 318 3586
Office: Admin 109C
Salma Halawa
Academic Advisor - Mohammed Bin Rashed School of Communication, and School of Architecture, Art and Design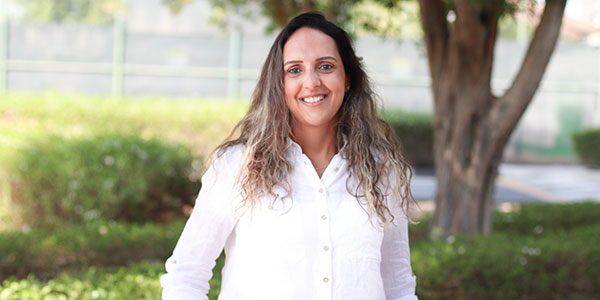 Salma has a Master of Arts in Journalism and Mass Communication from The American University in Cairo. She has been working in the higher education sector since 2008, with extensive experience as an academic advisor and adjunct faculty with four universities in three different Arab countries. Salma Joined AUD in April 2019 and she recognizes that advisors have the power to intervene, refer, and advocate for their students as well as take an active role in their students' academic lives. Salma advices Media, Architecture, Interior Design, and Visual Communication students.

Email: shalawa@aud.edu
Call: +971 4 318 3584
Office: Admin 109B
Patricia Toulany
Academic Advisor - School of Engineering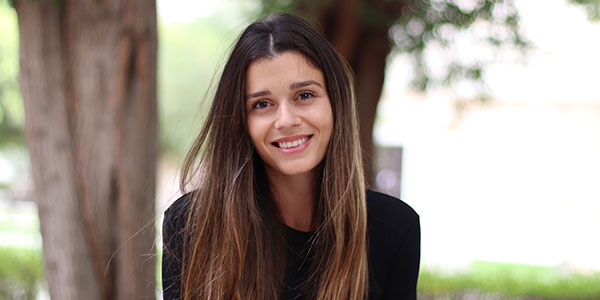 Patricia has a Master's degree in architecture with over 5 years of experience in the field. She is a registered architect in Lebanon with the Order of Engineers and Architects in Beirut. She has designed and executed several projects and took part in urban planning committees in Lebanon. Her background in Architecture and her previous roles as liaison between stakeholders has helped her in her role as an academic advisor with the students and enhanced her team work skills. Patricia is also an adjunct faculty in the AUD School of Architecture, Art and Design.

Email: ptoulany@aud.edu
Call: +971 4 318 3587
Office: Admin 109A