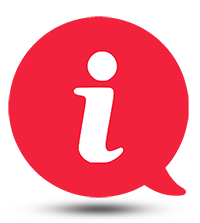 Effective fall 2021, the UAE Ministry of Education introduced reforms for Emirati and UAE residents enrolling in Business and Engineering programs at all universities in the UAE. The reforms include High School Averages as well as minimum EmSAT scores. Please note, the minimum requirements for these programs are set by the UAE Ministry of Education; however, AUD requires higher scores to waive the placement exams required for admissions. Please consult with the Office of Admissions at myapplication@aud.edu.
Please click here for details
Message from Admissions Team
We are excited that you are considering the American University in Dubai (AUD) as your university of choice in the region. We are an institution that delivers excellence in teaching and personal and professional development, serving a diverse and global society.
AUD is internationally and nationally accredited. In addition, all our programs have a professional accreditation making us the university with the most accreditations in the region. AUD is accredited by the Southern Association of Colleges and Schools Commission on Colleges (SACSCOC), one of six regional accreditation organizations recognized by the United States Department of Education and the Council for Higher Education Accreditation. AUD is also recognized by the Commission for Academic Accreditation (CAA) in the UAE providing quality education and promoting continuous institutional improvement in an American educational model.
Accreditation is a seal of quality and provides the university a competitive edge to continuously improve academic quality.
Students selecting AUD will find that it is committed to fostering intercultural understanding, demonstrated through its courses, its worldwide exchange programs, and the many activities and organizations that promote appreciation for cultural diversity. AUD is located in Dubai Media City, a business hub for advertising, communication, media, and marketing companies, which makes it a popular and desirable place.
Our Admissions team understands students' educational goals and facilitates the admissions process by answering your questions, reviewing your application in a timely manner and ensuring you have a smooth transition to university.
Let us assist you to Join the #1 University in Dubai!
Academic Year 2022-2023
This 2022-2023 Academic Year is presenting itself to be a special and unique experience for you as a new student at AUD.
AUD remains first and foremost committed to safeguarding the health and well-being of our community. We continue to work with local and national authorities to make sure the campus is ready to welcome students and to follow the health and safety protocol established by the authorities.
To access campus, you need to abide by all of the below:
Wearing face masks in outdoor and indoor spaces is now optional;
Anyone who experiences a high temperature should not enter campus, should take a PCR exam and obtain a sick leave if the resulting PCR test is negative: and,
To access campus, all employees, students, and visitors shall use the Green AlHosn Application.
Visitors coming from outside UAE (without AlHosn App) - negative PCR test results valid within 96 hours for all regardless of vaccination status.
To maintain Al Hosn Green:
| | |
| --- | --- |
| Vaccine Doses | Repeat PCR |
| 1 dose | every 7 days |
| 2 doses - less than 6 months from the last date of vaccine | every 1 month |
| 2 doses - beyond 6 months from the last date of vaccine | every 7 days |
| 3 doses | every 1 month |
---