Lying at the center of Dubai's creative hub, the American University in Dubai campus is a prominent feature in the sprawling business neighborhood of Dubai Media City.
Our impressive facilities and multi-purpose spaces are housed across traditional yet striking American-style architecture, within a 1.0 million sq.ft. gated campus.
Academic wings, student and faculty housing, and all administrative offices feature within the busy campus which also includes indoor and outdoor sporting facilities, food-courts, offices, classrooms, labs and studios, and a 900-seat auditorium.
Our campus has all the necessary resources to make sure your time at AUD is as comfortable and inviting as it is enriching and diverse. Come and explore.
Campus 360 Virtual Tour
Visit AUD with a 360 Virtual tour of the campus.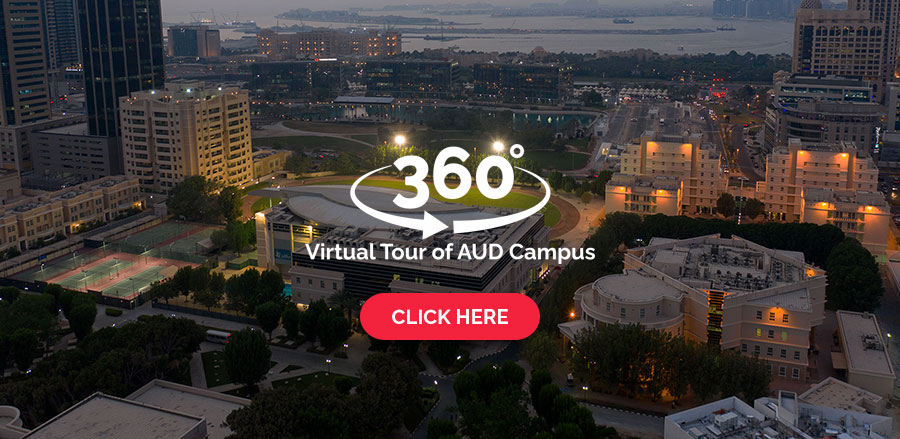 Facilities
GETTING SOCIAL AT AUD
To truly get the most out of your AUD experience, you must get involved.  Whether it's by joining a club, starting one of your own, or creating a unique event, involvement in student organizations provides the opportunity to make new friends and share mutual interests with fellow students.