With over 100 nationalities on campus, many of our international students find themselves moving away from their families for the very first time. Living on campus at AUD can provide a unique experience and opportunity for personal growth, allowing you to fully experience the non-stop buzz of university life.
Managed by the AUD Student Housing Division, the halls are a safe, well-maintained living and learning environment, designed to establish a sense of community, coupled with responsible, independent and shared living.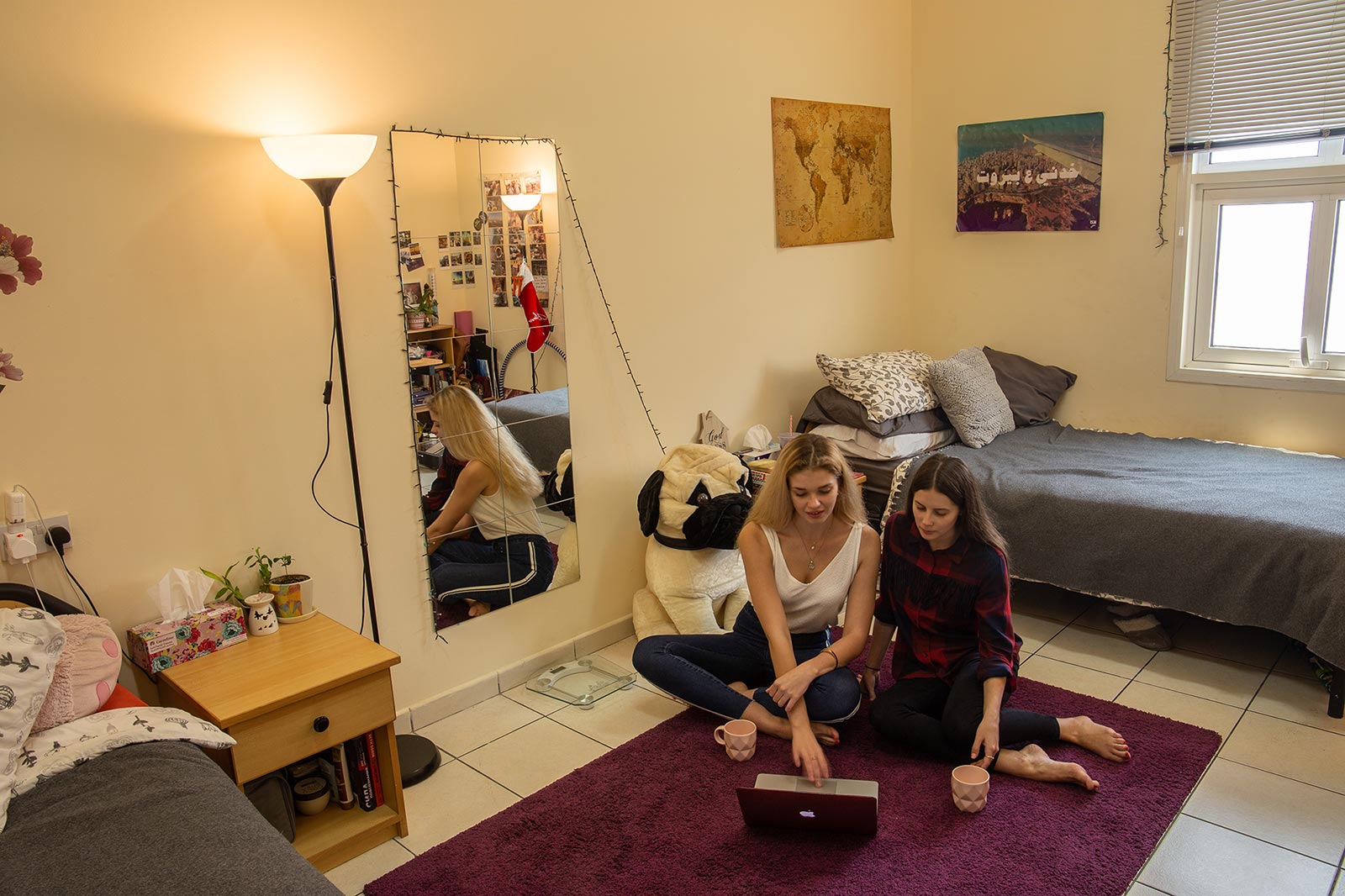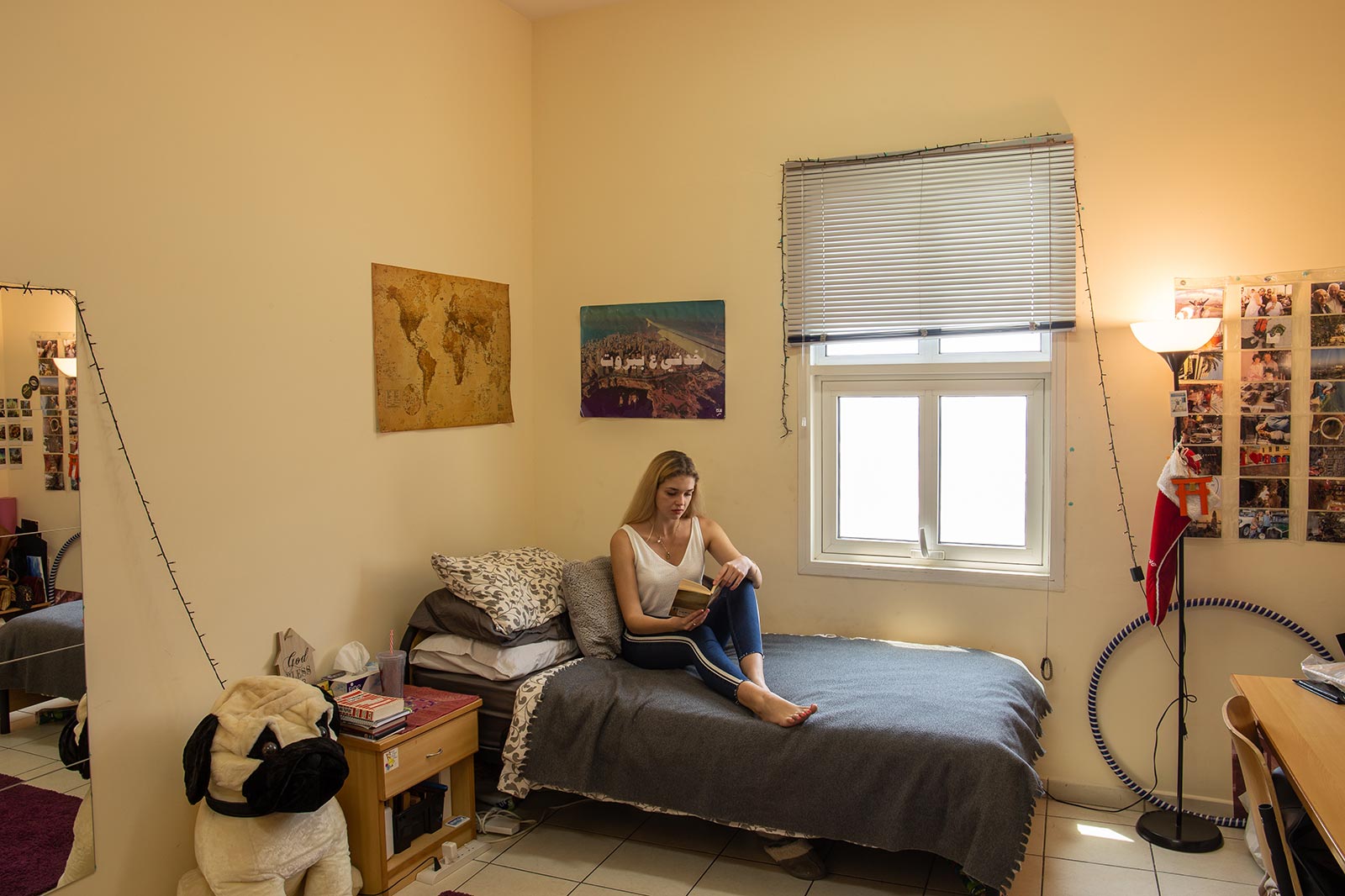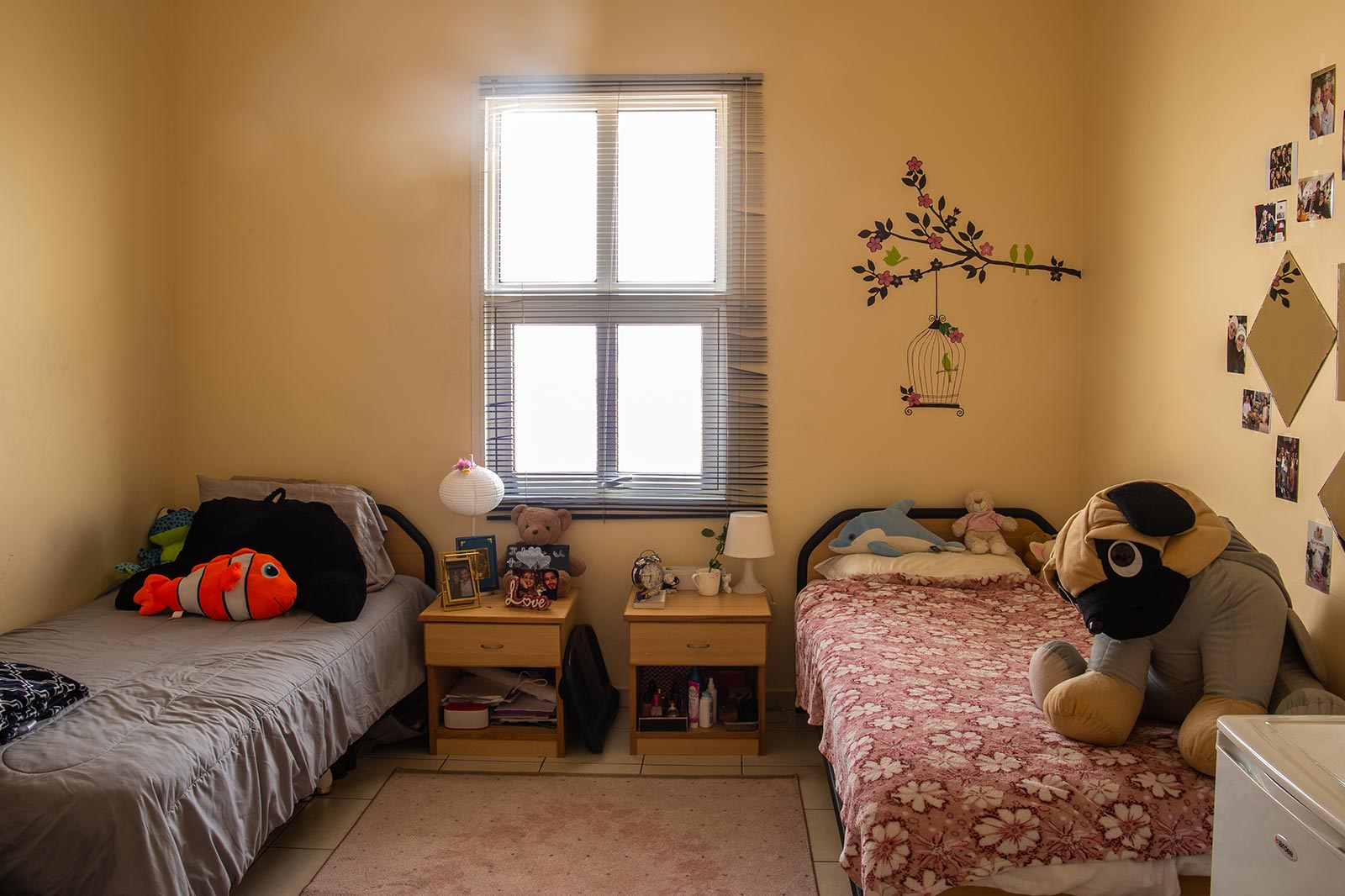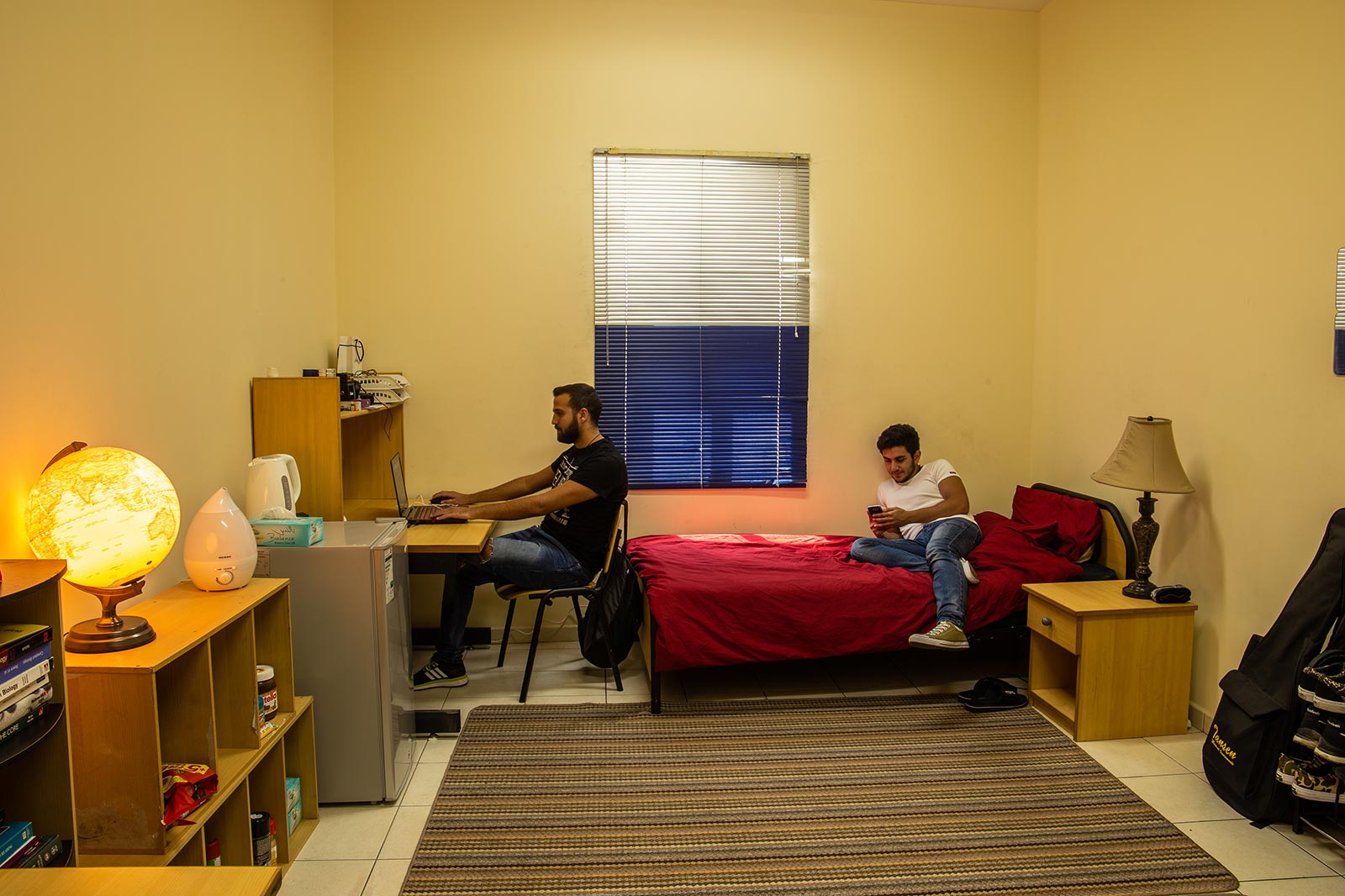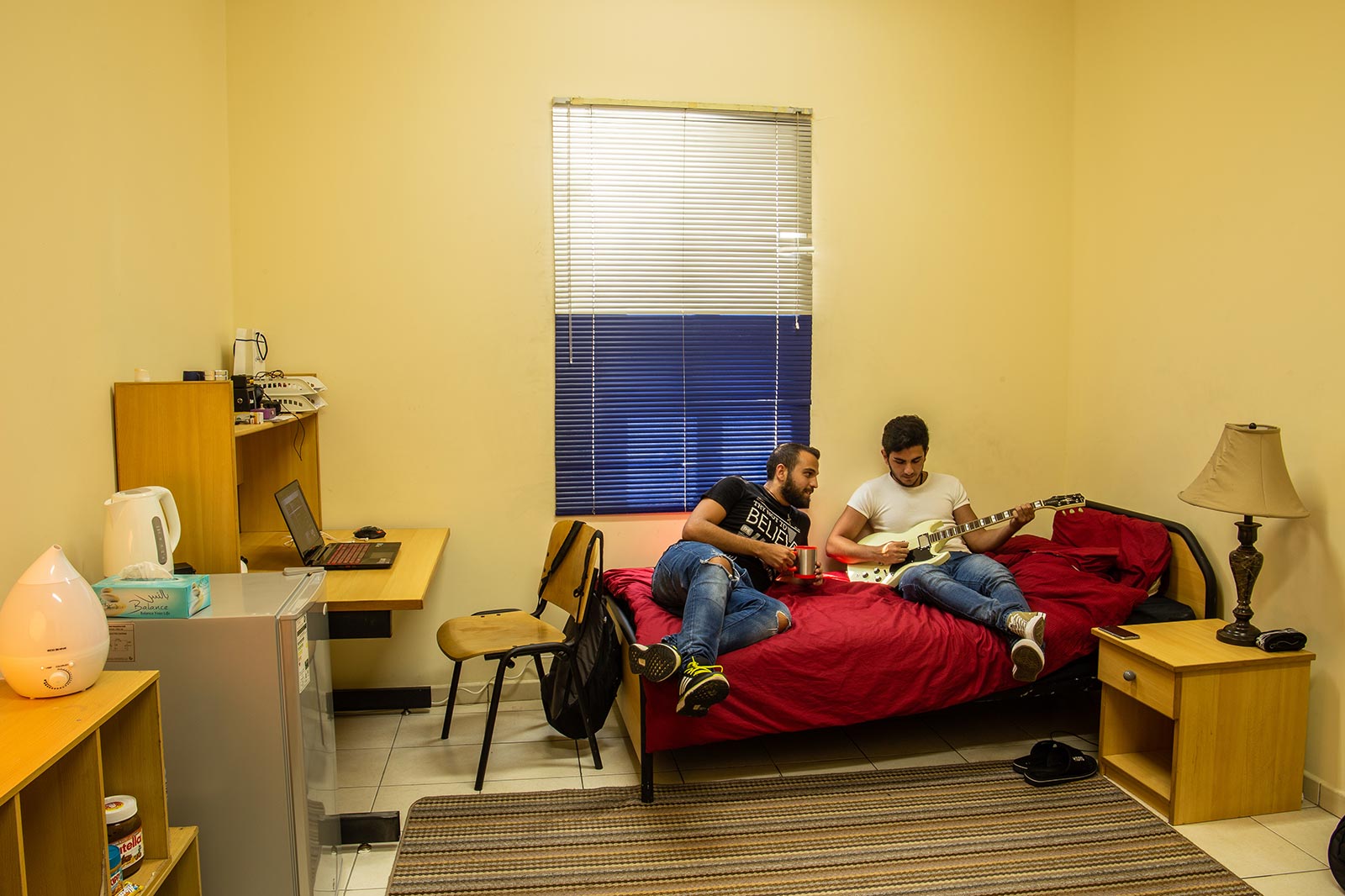 Tour in the Residence Halls
Living in AUD's halls allows you to quickly make friends, find study partners and connect with fellow adventurers who are all facing the same challenges while starting an exciting new chapter in their lives.
Whether you're looking to join in with the on-campus events, hit the gymnasium, pool and other sporting facilities, or head to a group study session in designated areas within the residence halls, living on-campus means you will never experience the fear of missing out on all the happenings at AUD.
AUD Student Housing Coordinator: Lovely Sarimos lsarimos@aud.edu
For full information on our housing rules, refer to our Housing Handbook.
To Apply for Residence Halls at AUD, please click on the link https://sa.aud.edu/housing/
For various Student Housing Forms click here
List of items to bring and not to bring to the residence halls:
| | |
| --- | --- |
| Bring to your room | Do not bring |
| Bedding | Bedding |
| Single bed sheets (2m x 1m) | Mattress (provided) |
| Pillows | Kitchen |
| Pillow cases | Toasters |
| Blankets | Electric pots |
| Personal Care | Ovens |
| Towels | Microwaves |
| Toiletries | Coffeemaker |
| Hair dryer | Hot plates |
| Electric razor | Room Décor |
| Laundry | Halogen lamps |
| Laundry detergent | Open coil units |
| Iron & ironing board | Space heaters |
| Hangers | Candles |
| Kitchen | Incense burners |
| Mini-refrigerators | Electronics |
| Bowls, plates, spoons, forks, knives, & other eating utensils | Extension cord |
| Room Décor | Multi-plugs without surge protectors |
| Floor rugs | Furniture |
| Portable mirrors | Sofa |
| Desk lamp/light bulbs | Desk |
| Pictures | Chair |
STUDENTS OF DETERMINATION
Residence Halls in AUD are well equipped to accommodate students with Special Needs, for more information please contact:
AUD Health Center
Email: healthcenter@aud.edu
Call: +971 4 399 9000 Ext.200
SHORT-STAY ACCOMMODATION
There are a number of hotels in close proximity to the AUD campus.  If you are looking for temporary or short-stay accommodation nearby try the following links:
Dorms: Student Housing or Residence Halls
Contact Us