STUDIOVEE DESIGN CHALLENGE 2021
Unleash your Creativity
A collaboration AUDesign_lab, AUD Interior Design Department and Studiovee
AUDesign_LAB _ AUD INTERIOR DESIGN DEPARTMENT and STUDIOVEE
present
STUDIOVEE DESIGN CHALLENGE 2021
Awards Ceremony
at Almurabbaa Arts Festival, Ajman
Tuesday, 2nd of November 2021 at 6:00 pm
The challenge focuses on the design of an innovative seating collection including smart technologies inspired by Dubai, its tradition, modern aspects and architecture. The design is developed including principle of ergonomics, smart design and innovative technologies, sustainable initiatives, flexibility in use, Sixinch foam cutting and coating technique.


The projects have been developed by AUD Interior Design Students during the course IDES 392 Smart Design lead by Professor Annamaria Lambri, AUD Associate Professor and Outreach Coordinator, Interior Design Department.


Winning Project:
INVERT developed by AUD Interior Design Students Marah Bashir and Nadine Abdelrahman.
It is a seating concept and collection inspired by Burj Khalifa.
The winners won an internship with Studiovee and are currently working on the real scale prototype.
The winning project has been selected by an International Jury.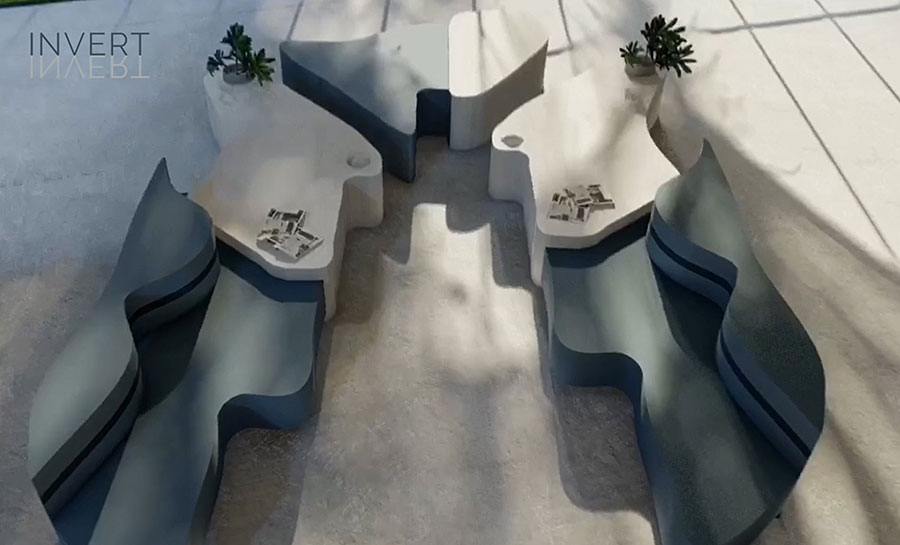 International Jury Members:
Hani AlQasem, Sixinch Middle East.
Michel Sels, Sixinch, Belgium.
Pieter Jamart, Sixinch, Belgium.
Ayca kul, Mimarstudio, Turkey.
Onder Kul, Mimarstudio Turkey.
Marianna Piccolo, MY PICK ONE, UAE.